Tree planted in memory of Dr Obaro
Patients and staff from the Addison Road Medical Practice in Walthamstow Village planted a tree on Friday 12 November in memory of one of the practice GPs, who died during the Covid pandemic.
Dr Augustine Sibina Obaro had worked with the practice since 2004. Originally from Nigeria, Dr Obaro came to the UK in 1999. He did his training initially at the University of Maiduguri in Nigeria and later at the University of London for Hygiene and Tropical Medicine. He had a particular interest in supporting the education of disadvantaged children around the world as part of the Compassion UK charitable organisation. He was the leader of the Dominion Centre Welfare Team in Haringey, championing food banks and the Christmas soup kitchen.
He was 62 when he died on 1st January 2021 after contracting Covid. He was seeing patients in the weeks before he became ill himself.
Tributes
Patrick Morgan, chair of the Addison Road Practice Patient Participation Group, said Dr Obaro was much loved by his patients. "We were keen to remember him in a very special way and hope this tree will do just that."
Meanwhile, Dr Seamus Cooney said how much they missed their colleague: "He was admired and loved by both patients and colleagues."
Members of Dr Obaro's family were at the planting and thanked the patients and staff for their kindness:
"We are so pleased to have this memorial in memory of my dear husband," said Mrs Elizabeth Obaro.
About the tree
The tree that has been chosen is an ornamental Spindle Tree and has been planted in a raised bed in the car park outside the reception area.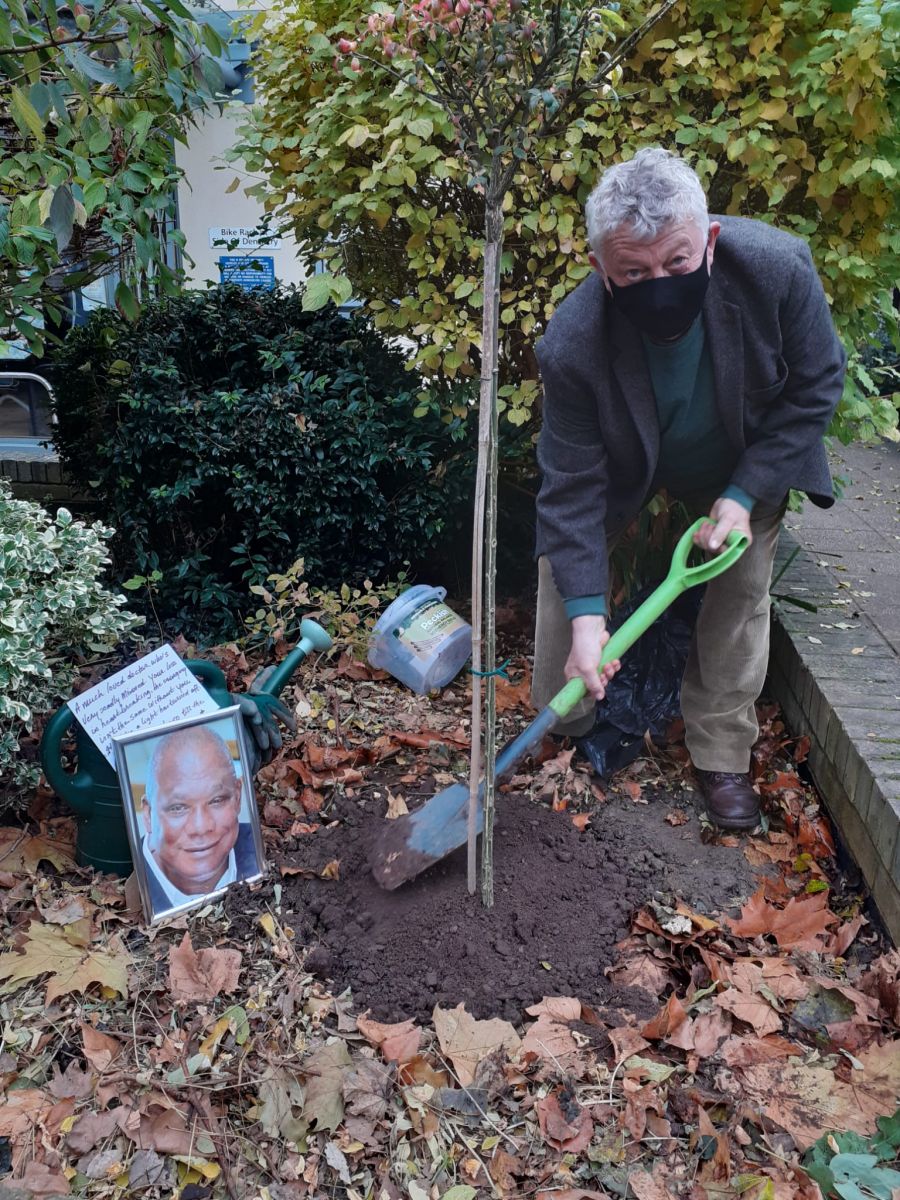 Published: Nov 16, 2021